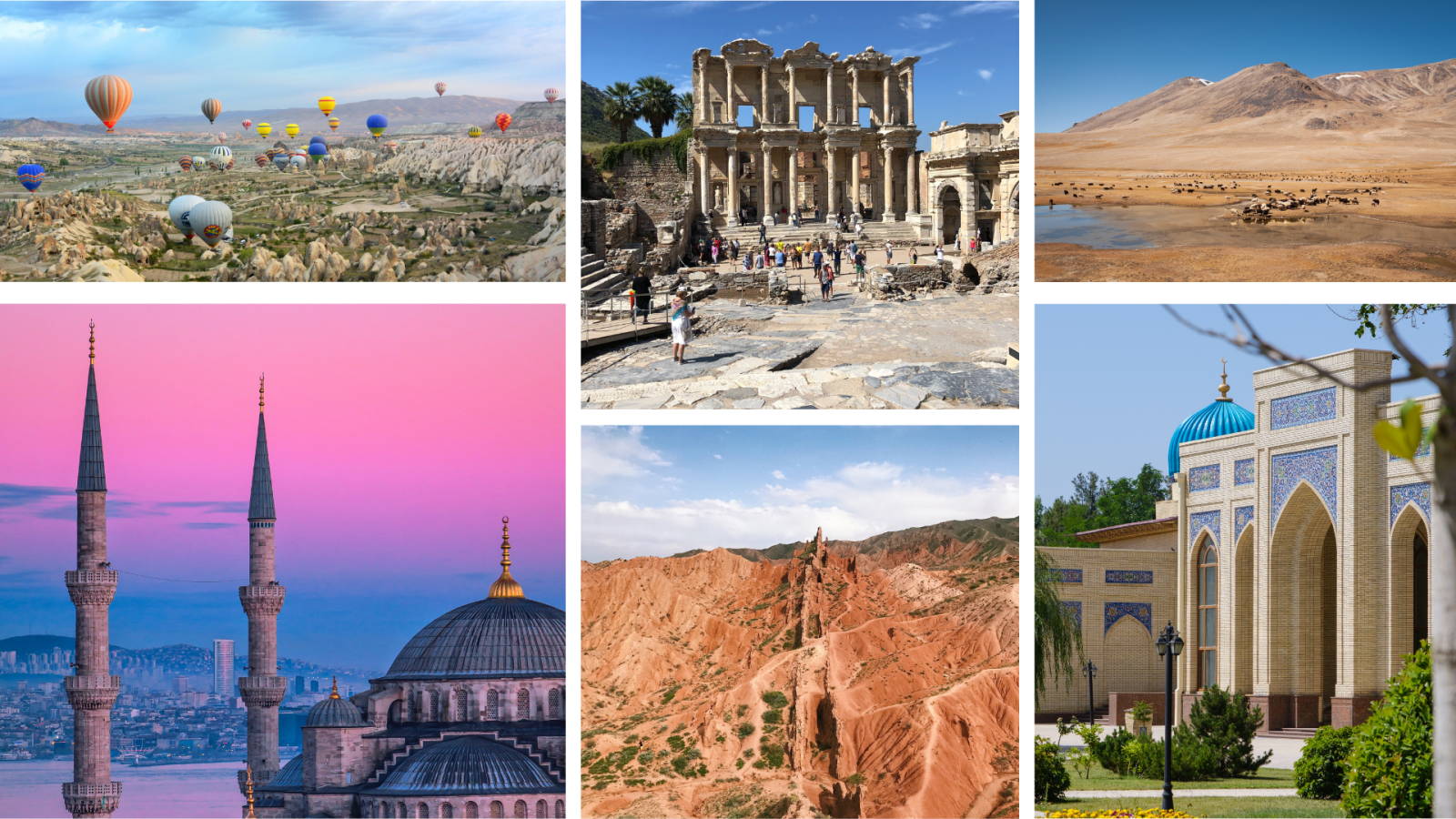 NESA Calendar
August 2023
21st: NESA Kick-Off Event (10-12pm, Hagerty 159)
22nd: AU Semester Starts 
---
September 2023
4th: Labor Day (Offices Closed) 

11th: Faculty Meeting 10-12pm 

18th: Michael Gilsenan Talk (POSTPONED, STAY TUNED) 

18th: Graduate Studies Committee Meeting (10am)

19th: Faculty/Student Coffee Hour (4pm, HH300)

25th: Undergraduate Studies Committee Meeting (10am)
---
October 2023
2nd: Faculty Meeting 10-12pm

9th: Undergraduate Studies Committee Meeting (10am)

12-13th: Autumn Break (No Classes) 

16th: Graduate Studies Committee Meeting (10am)

27th: Arabic Calligraphy Workshop hosted by Dr. Muhammad Habib (3-5pm, Thompson Library 165)

30th: Dr. Mahdi Gajavi Talk, Education and the Cultural Cold War in the Middle East: The Franklin Book Programs in Iran (2:00-4:00pm, Hayes Hall 024) 

31st: Dr. Mahdi Gajavi Talk, Henriyah Translation‌ (tarjumah hinrīyah), the earliest Persian translation of "One Thousand and One Nights" (2:30PM – 4:00PM, Hagerty Hall 62) 
---
November 2023
6th: Faculty Meeting 10-12pm

10th: Veterans Day (Offices Closed) 

13th: Undergraduate Studies Committee Meeting (10am)

20th: Graduate Studies Committee Meeting (10am)

23rd: Thanksgiving Day (Offices Closed) 

24th: Indigenous People's Day Observed (Offices Closed) 
---
December 2023
1st - 3rd: Midwestern Consortium on Ancient Religions (MiCAR) Conference

4th: Faculty Meeting 10-12pm 

11th: Graduate Studies Committee Meeting (10am)

17th: Autumn Commencement 

25th: Christmas Day (Offices Closed) 

26th: President's Day Observed (Offices Closed)  
---
---
January 2024
1st: New Year's Day (Offices Closed) 
8th: SP semester starts 

8th: Faculty Meeting 10-12pm 

22nd: Graduate Studies Committee Meeting (10am)

15th: MLK Day (Offices Closed) 

29th: Undergraduate Studies Committee Meeting (10am)
---
February 2024
5th: Faculty Meeting 10-12pm 

12th: Undergraduate Studies Committee Meeting (10am)

19th: Graduate Studies Committee Meeting (10am)
---
March 2024
4th: Faculty Meeting 10-12pm 

11-15th: Spring Break 

18th: Graduate Studies Committee Meeting (10am)

25th: Undergraduate Studies Committee Meeting (10am)
---
April 2024
1st: Faculty Meeting 10-12pm

8th: Undergraduate Studies Committee Meeting (10am)

15th: Graduate Studies Committee Meeting (10am)

24-30th: Finals 
---
May 2024
27th: Memorial Day (Offices Closed) 
---
June 2024
19th: Juneteenth National Independence Day (Offices Closed) 
---
July 2024
4th: Independence Day (Offices Closed) 
---
August 2024
---
September 2024
9th: Faculty Meeting 10-12pm 
---
October 2024
7th: Faculty Meeting 10-12pm 
10-11th: Autumn Break (No Classes) 
---
November 2024
4th: Faculty Meeting 10-12pm 

11th: Veterans Day (Offices Closed) 

28th: Thanksgiving Day (Offices Closed) 
29th: Indigenous Peoples' Day observed (Office Closed) 
---
December 2024
2nd: Faculty Meeting 10-12pm 

6-12th: Finals 

15th: Autumn Commencement 
24th: Presidents' Day observed (Office Closed) 

25th: Christmas Day (Offices Closed) 
Faculty Resources
This course enrollment policy is meant to bring predictability and transparency to how NESA decides which low-enrolling course we let run and which we have to cancel. The idea is that you the instructor will anticipate these procedures and propose courses to teach that would likely avoid triggering cancellation. You have two main hedges against that: developing two large-enrolling GE courses in advantageous GE categories that you teach yearly, and helping to recruit new NESA majors and minors, who populate our upper level courses.
If a course enrolls fewer than 18 students one week after undergraduate course registration ends1 the Chair's Advisory Committee (DUS, DGS, Vice-Chair, Chair, plus the Advisor and APC) will evaluate the case and recommend one of the following:
1. Offer the course as a Hybrid (HY) or fully online (DL, synchronous or asynchronous) course during that semester's Second Session.
2. Cancel the course and require the instructor to teach a different course in a future semester.
3. Allow this course to run in the coming semester if one or more of the following applies:
a. Four or more NESA majors or minors need this course to graduate on time, and no substitutes by special permission are possible. Generally, low enrolling courses needed for NESA students should be offered no more frequently than once every two years, to give them a good range of electives.
b. This is the first offering of a course that is new, with a new GE category, with a new mode of instruction (HY, DL), or in a new session (I.e. summer). The expectation is that future offerings will meet the minimum of 18 students (presumably after the course in its new form becomes known among students).
c. The instructor commits to reviewing the course for an advantageous GE category to increase enrollment in the future. A revised syllabus and supporting GE application must be submitted by the end of the semester that the low enrolling course is taught.
Again, the goal of these guidelines is to allow each faculty member to anticipate the process and to avoid proposing to teach courses that will likely end up being cancelled.
Staff Office Schedule