June 23, 2022
New Department Name, New Chair Part of Bright Future for NESA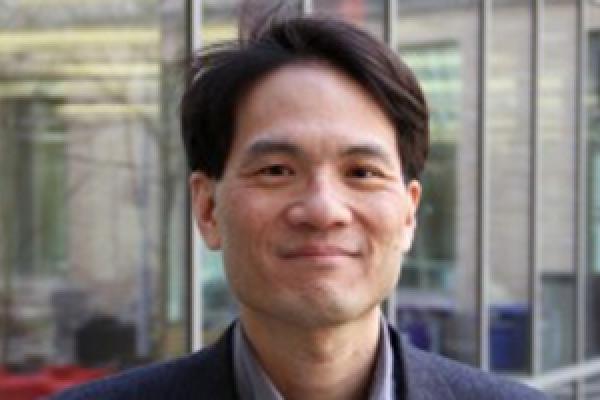 Taken From The College of Arts and Sciences' News
Two big changes are coming to a department in the College of Arts and Sciences this summer.
In June, the Department of Near Eastern Languages and Cultures (NELC) changed its name to the Department of Near Eastern and South Asian Languages and Cultures (NESA) to more accurately reflect the courses, languages and cultures it has encompassed for years. Also, beginning July 1, associate professor Morgan Liu will be stepping into the role as department chair.
Combined, these changes are invigorating a department that might cover more land area and history than any department at Ohio State.
"We start from the earliest archeological record," Liu said. "From pre-history through today. When I think about [the Near East and Middle East] and South Asia, I think of a big span of time, of languages, of ethnicities, of religious and cultural traditions as well as all kinds of topics like literature or politics."

Under its previous name, NELC already had a huge area to study. But in the last decade, courses discussing topics and languages of South Asia — an area that includes India, Sri Lanka, Nepal, Pakistan, Bangladesh and other countries — began being housed in NELC as well.
While professors teaching and researching the region span departments across campus, the university's South Asia Studies minor was run by NELC. With ambitions to continue growth in these areas, it was only natural to change the department's name to NESA to reflect its true scope.
Currently, NESA has just one South Asian faculty member, Associate Professor Ila Nagar. Nagar teaches a range of courses on South Asian society and culture, including its popular course on Bollywood film. But with the new name and an increased relationship with the university's South Asian Studies Initiative (SASI), which is a collection of faculty studying and teaching South Asia across campus, Liu hopes to expand course offerings and hire new faculty to accomplish that goal.
"We want to get new blood, new ideas from more recent PhDs, and South Asia would be a great opportunity to grow the department in that sense," Liu said. "We're still going to be a hub, a nexus with all the other faculty in departments … doing research related to South Asia, but we wanted to signal that we are going to grow in that area."
The value of studying South Asia has been recognized by the university. India has been a "Global Gateway" country with the Office of International Affairs since 2012, and a strong relationship with the region could see Ohio State students in NESA benefitting with partnerships in business, technology, medicine and public health. With the continued population growth of India and the region as a whole, students in NESA focusing on South Asia will have chances to put their skills into practice.
But there's more than just the department's name change that has Liu excited for his new role as chair. He served as interim chair during the 2017-18 academic year, and during that time he learned the importance of feeling like a family within the department as well as connecting with people across campus.
NESA is a small enough department, Liu said, that it has shown great unity between faculty, staff and students. But its subject matter is broad enough that it has great connection points across the university. As he steps into the role as chair, he wants to grow those connections between NESA, SASI and others beyond the College of Arts and Sciences.
"Let me just tell you one thing about why I love working at Ohio State: When they say they want to promote interdisciplinarity and collaboration with other departments, I think they really mean it," Liu said. "You can't just say, 'We're going to be interdisciplinary.' It's something that has to be in the way we think and do things at every level. I think we've got that, and that's a rare accomplishment."
Liu said that bedrock of interdisciplinarity makes his job easier, and it's a skill he's been honing since his undergraduate days. A mathematics major with an additional focus in physics at Massachusetts Institute of Technology, Liu doesn't have the typical background of a cultural anthropologist. But he found his way to his current career path by unifying all his interests across the humanities, arts and sciences.
What all his interests had in common, Liu said, is that they were all human endeavors that try to integrate knowledge from multiple disciplines. He wound up studying anthropology in Central Asia after the fall of the Soviet Union in 1991 because very few people were already studying in that area, and the rest is history.
A trained but modest polyglot, Liu speaks nine languages with varying degrees of fluency: English, Chinese, Russian, French, German, Spanish, Turkish, Kyrgyz and Uzbek.
With that strong background of integrating disciplines that wouldn't seem to be connected and that curiosity about the world, Liu can't wait to get started with his term as NESA's chair. He'll be leading a department that has impacts on countless areas across campus and a department that's set to grow its size, scope and relationships with other areas at Ohio State in the years to come.
"That's kind of how I see our department's story," Liu said. "We've had many names and boundaries shifting … and I think we're finding our identity for the next step."
---