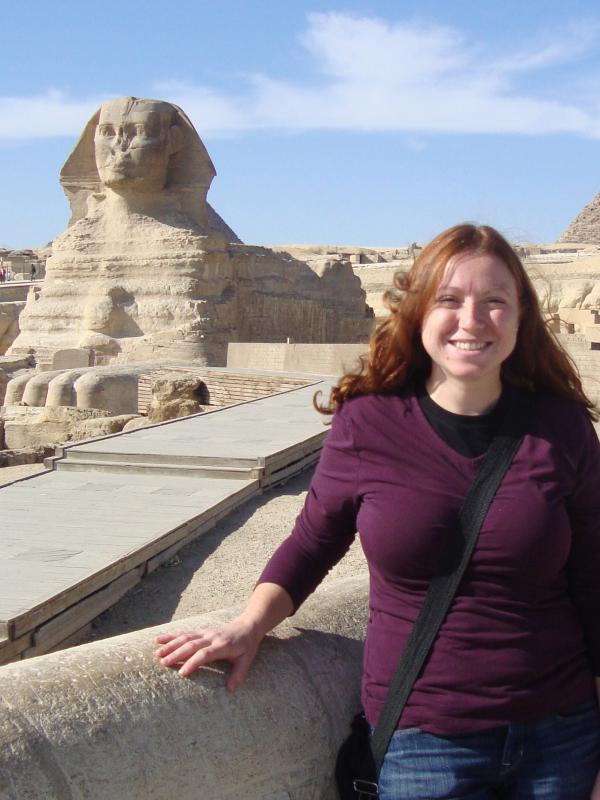 Sarah Schellinger
Lecturer
Areas of Expertise
Egyptian Art, Archaeology, and Culture
Nubian Art, Archaeology, and Culture
Museum curation
Education
PhD, Near and Middle Eastern Civilizations, University of Toronto
MA, Near and Middle Eastern Civilizations, University of Toronto
MA, Art History, Institute of Egyptian Art and Archaeology at the University of Memphis
BA, Anthropology, OSU
Sarah Schellinger specializes in Egyptian and Nubian (ancient Sudanese) art and archaeology with an emphasis on domestic architectural analysis of the ruling and non-ruling classes. She is particularly interested in cultural contact between Egypt and Nubia and the influences the countries had on each other.
Before coming to Ohio State, she served as the inaugural Andrew W. Mellon Postdoctoral Curatorial Fellow at the San Antonio Museum of Art (2016-2018) where she curated an exhibition Egyptian Animal Mummies: Science Explores an Ancient Religion on the museum's collection of animal mummies highlighting their religious significance and results of non-invasive testing through X-rays and CT scans.
Dr. Schellinger is currently the co-director of the Es-Selim R4 (ESR4) archaeological project in the Northern Dongola Reach of North Sudan. This project examines the lived experiences of Kerma Period peoples at a provincial settlement site prior to and immediately following the Egyptian New Kingdom colonization of Nubia.
People Filters: