October 17, 2022
Informational Statement on Recent Events in Iran
Image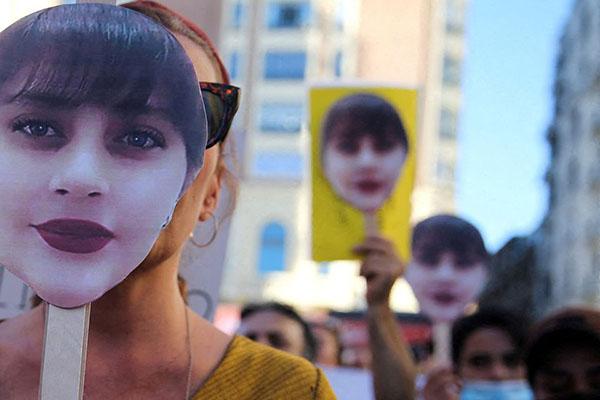 Description
Mahsa Amini was an Iranian 22-year old who was violently arrested by the Iranian Morality Police. The police claimed she was wearing an "improper hijab" according to the Islamic Republic of Iran's mandatory dress code laws. She was beaten brutally in the police van, went into a coma, and was declared brain dead. She died on September 16th 2022.
People of Iran have been furious over the tragic event, leading to large protests in numerous places, including Tehran, the capital. The protests are in large part led by women, by also cross class, ethnic, age, gender, and regional distinctions NYT link.  Decades of repression may have left citizens with no recourse but revolt ForeignAffairs link.  But Iran's Islamic Revolutionary Guard Corps (IRGC) are violently attacking protestors through direct shooting, causing more than two hundred deaths over the past month. There is also an Internet blackout in most cities in Iran which has made it nearly impossible for Iranians abroad to keep in touch with their families and make sure they are safe. 
For context, please look at NPR link, CNN link, BBC link, and WSJ link.    What makes Mahsa Amini's murder so tragic is that an innocent person lost her life for reasons that reveal the government's continual pattern of power abuse and arbitrary enforcement of laws, where the unprivileged receive the harshest treatment NYT Link.  Others are being killed every day in the protests – brutal examples of which are 17-year old Nika Shakarami BBC Link, and 16-year old Sarina Esmailzadeh IranHR link.
NESA is an academic unit and hesitates to comment on current events as a department.  However, documented happenings in the Islamic Republic of Iran are horrific and contrary to the apparent expressed desires of multitudes of Iranian people.  We believe it is in our public educational mission to make this factual statement on what is happening, as ask our community at least to stay informed themselves on the developing events.  Look for related events on campus as well.
---